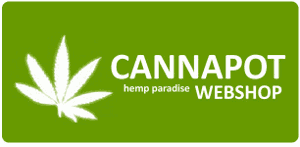 Cannapot Specials: X18 Pakistani (ReservaPrivada)
Here you can find a strain description about X18 Pakistani (ReservaPrivada) and also some user-based reviews and infos directly from the SeedFinder (if available). You can also find the offers and auctions here if X18 Pakistani (ReservaPrivada) cannabis seeds are on stock at MyCannapot right now.
Type: indica
Flowering time: ~ 60 days

SeedFinder Info about the strain X18 Pure Pakistani from Reserva Privada:
This clone, named XVIII, is an outstanding representation of the Pakistani workability. Growing such a true, distinctive hash plant implies dealing with one of the main characters from the Hindu Kush. In few words, X-18 simply works. Though the yield is average at best, the plants show a typical Paki stretch during the first month of flowering.

The old Paki blue is all about the smell. In flower, it reeks of cheese and chorizo. The fragrance develops constantly along the flowering cycle, but it`s always very pungent. The buds are dense and rock hard, literally crusted with resin, and very easy to manicure. The scent of the herbal cannabis when finished and dried is more acrid and citric, almost acid.

While the effects of the plants from the Hindu Kush are highly medicinal, X-18 can put your head to spin. It comprises a wonderfully balanced resin profile, but can sit with the smoker in different ways (relaxed or brainstormed) depending on the person and the circumstances.

Flowering Period: 8 - 9 Weeks
Yield: 400-500 g/m2
1 user reviews about this strain
:
The taste / flavour of this variety recalls onto / is
Sweet Sugar Sour Citrus Spicy Herbs Pepper Hashish Microbiological Musky
1 Indoor-Review(s):
User-Comments about this strain:
Jjj93 Also hatte rein nix von der Pflanze erwartet , muss aber zugeben ist ein sehr guter strain ,x18 pure Pakistani !Sehr einfach zu growen , super Ertrag , 50 g super potentes weed p.P, harte helle feste Buds .... als erfahrener smoker , kann ich jedem der starkes Gras braucht X18 Pure Pakistani empfehlen!!! Wirkt langanhaltend und ist besser als 90 % von dem weed ,was 90 % der deutschen Einwohner rauchen in Deutschland und überhaupt bekommen ....
Buy X18 Pakistani (ReservaPrivada) now at MyCannapot!
Actual offers:
There are no actual offers at the shop right now, but check out the auctions below!