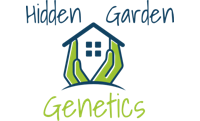 Hidden Garden Genetics: Marra Jones
Aqui encuentras una descripcion de la variedad Marra Jones y ademas evaluaciones de usuarios que han publicado sus opiniones sobre esta variedad de cannabis en el SeedFinder. Aqui puedes tambien encontrar ofertas y subastas si Marra Jones esta en el almacen de MyCannapot.
Especie: mostly sativa
Floracion: ~ 80 dias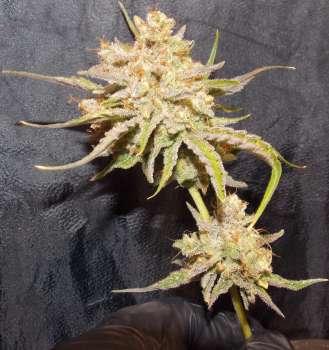 mas imagenes
Informaciones sobre la variedad Marra Jones de Hidden Garden Genetics en el SeedFinder:
Marra Jones un cruce entre Marra Kush # 12 x Casey Jones

Grandes plantas altas que muestran un gran vigor híbrido F1

Algunos producen cogollos de tipo pepita dura y otros cogollos de plantas están hechos completamente de colas de zorro

Lima picante, naranja y sorbete complementados por el Diesel de Jones para hacer un aroma exquisito extra húmedo.

El subidon en todos los Phenos son más complejos tipo sativa
1 informaciones de usuarios sobre esta variedad
Impresion General: extraordinaria y ampliamente recomendable
Potencia / Duracion del efecto: es fuerte y si dura
El efecto de la Marihuana
Cabeza Activador Edificante Relajante Introspectivo Meditativo Cuerpo Pacificador Apetitoso
1 Outdoor-Review(s):
Impresion General: extraordinaria y ampliamente recomendable
Produccion / Cantidad: alto
tiempo de la cosecha en exterior o al aire libre o guerrilla:
...en ClShβ zonas: A mitad de Noviembre (+/- 1 Semana)
Comentarios de usuarios sobre esta variedad:
mophod HEAD:

Good relaxing high that slow the time and make me happy.

This is like a mild mushroom high.

It's a creeper one! that take 10/15 minutes to come and last at full power for about 2 hours.

BODY:

Very calming but not couchlocking or pain numbing. This make me hungry every time, also if i just eated before smoking.

AROMA:

orange soda (Fanta) opening the jar. Straight diesel/naphtha once grindered.

FINAL:

Hardy plants!!! In the last month they was attacked by everything...Rust, mold, larvae...but these bitches never surrender... I have 2 clones under lamps now.

This is one of the rare high that mix well with alcohol...love it!

Thank you Hidden Garden, you are 100 times better breeder than sweet seeds/sensi seeds/barneys farm etc.
mophod Germination review:

Seeds bought 1 year ago

5/5 100% germination

Sown directly 1.5cm deep with no presoak in 0.7 litre 7x7x18cm pots;

DIY coco based organic soil N 240mg/l P2O5 200mg/l K2O 220mg/l CaO 〉450mg/l MgO 180mg/l SO3 〉250mg/l, Ec unknown, ph 6.3-6.5 + 100gr/l quartz powder + 1% v/v perlite + Micosat F;

pure rain water, ph unknown;

Zeus 308 compact quantum board with dimmer, 4000k 80 cri, 6-8.5 watt, 15-22000 lux, 225-335μmol m-2 s-1, 10cm between led and plants, 24 hours on;

25-27°C, ventilation always on.

All 5 seeds germinated (broke the ground) in 60 hours

(11/06/2020).

Cotyledons open the next day (12/06/2020).

Stipules and the second set of leaves are almost complete now, with the third coming. MJ#2 have the axillary shoots of the first node visible 🤘 (19/06/2020).

Fast seedlings!!!

Superb work 👍👍👍

I will make outdoor F2 for sure.

Photo of the 8 days old seedlings in the gallery.

PS the "pimiento de padron" in background is in the same soil as the MJ, and after half teaspoon of Maxicrop (4-5-6-14.5-5.5-4)is still hungry!

20/08/2020

MJ#2 is dead (fxxxing snails!!!)

MJ#1 MJ#3 MJ#4 (2.5l pots) MJ#5 (6.5l pot) are all females, all between 50-70cm height and start blooming right now! Expected harvest in november.

The bloom is delayed cause very rainy and cold summer (climate change???), all agricultural crops (tomatoes, peppers, squash...) in my area are affected not only MJ.

Marra Jones seems not sensitive to mold,oidium,pythium,etc 👍; but snails love it🐌.
Compra Marra Jones en MyCannapot!
Ofertas actuales:
12 reg. Seeds

solo 32.79 $
Subastas actuales:
12 reg. Seeds

a partir de 11.31 $