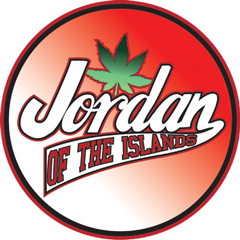 Jordan of the Islands: Blue God
Hier findest du eine Sortenbeschreibung über Blue God und auch Bewertungen von Benutzern die im SeedFinder ihre Meinung zu dieser Cannabissorte abgegeben haben. Hier kannst du auch Angebote und Auktionen finden sofern Blue God bei MyCannapot auf Lager ist.
Art: mostly indica
Blütedauer: ~ 55 Tage

Sorteninformationen vom SeedFinder über Blue God von Jordan of the Islands:
Toker's Bowl Award winning strain! Featured in the Big Book of Buds Extremely bushy plants, dark green with lots of purple colours. Very tasty blueberry god flavour, very potent indica stone.

From the Big Book Of Buds Vol. 2:
Blue God, the clever name given to the offspring of God Bud and Blueberry, evokes the Hinud deity Krishna-eighth avatar of Vishnu, Bhagvad Gita teacher, master of internal yogas and upholder of the cosmic order. Scholars and priests debate the connotations of Krishna's blue-black skin. It can suggest the profound and peaceful expanse of the sky and sea, and a power distinct from the other gods and heroes. For Jordan's Blue God strain, blue pigment mainly shows its enviable Blueberry parentage.

Blue God does well indoors or can grow outside in areas with a long season. It is best to grow the short, dense and bushy Blue God as a multi-branch plant. Jordan prefers gardening this strain in soil over the hydro method. Indoors, Blue God reaches 3-4 feet in height and gets just as wide at the base. Outside, this solid indica can reach 8-12 feet, crowded with massive buds and thick leaves that turn purple as it matures.

Even though Blue God will show incredible resin at 6-7 weeks, wise growers let it go 8 weeks for maximum yields. Blue God gives a very strong indica nightcap high. Sleep and relief from chronic pain can come on fast; the strain doesn't suit activities that require alertness and energy. The smoke tastes somewhat the way the plant looks, deep with a hint of berry. Blue God won 4th place in the Cannabis Culture Toker's Bowl 2002.

Mostly Indica
Genetics: God Bud x Blueberry
Height: 3-4 ft indoors, 8-12 out.
Flowering time: 8 weeks
Harvest outdoor: early October
Yield: 4-8 oz in, 8-16 oz out.
1 Benutzerinformationen über diese Sorte
Gesamteindruck: überdurchschnittlich gut und durchaus empfehlenswert
Stärke / Wirkungsdauer: ist sehr stark und wirkt langanhaltend
Das Grass wirkt
Geistig Entspannend zum Nachdenken anregend Meditativ Psychedelisch Körperlich Beruhigend Couch Lock Narkotisch Appetitanregend Schmerzstillend
Der Geschmack dieser Sorte ist/erinnert an
Süß Blumig Nektar Rose Fruchtig Beerig Erdbeere Brombeere Blaubeere Tropisch Zucker Kaugummi Sauer Würzig Scharf Kräuter Pinie Haschisch Mikrobiologisch Alkohol
1 Outdoor-Review(s):
Gesamteindruck: überdurchschnittlich gut und durchaus empfehlenswert
Ernte-Menge: sehr hoch
Erntezeit Outdoor:
...in CmShα Zonen: Mitte Oktober (+/- 2 Wochen)
Medizinisches Potential:
Wirkt / hilft bei durchschnittlicher Dosierung sehr gut bei / gegen Appetitlosigkeit und Abmagerung.
Wirkt / hilft bei durchschnittlicher Dosierung sehr gut bei / gegen Schmerzzustände.
Wirkt / hilft erst bei starker Dosierung extrem gut bei / gegen Psychiatrische Symptome.
Wirkt / hilft bei durchschnittlicher Dosierung gut bei / gegen Abhängigkeit und Entzugssymptome.
Blue God ist im Moment nicht in unserem Shop erhältlich!
Bitte versuche es etwas später - vielleicht gibt es die Sorte bald wieder bei MyCannapot!