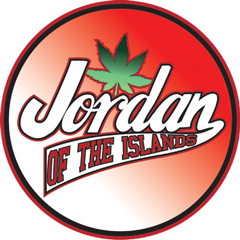 Jordan of the Islands: God Bud
Hier findest du eine Sortenbeschreibung über God Bud und auch Bewertungen von Benutzern die im SeedFinder ihre Meinung zu dieser Cannabissorte abgegeben haben. Hier kannst du auch Angebote und Auktionen finden sofern God Bud bei MyCannapot auf Lager ist.
Art: mostly indica
Blütedauer: ~ 55 Tage

Sorteninformationen vom SeedFinder über God Bud von Jordan of the Islands:
A smaller plant, darker in color, with some of the most powerful aroma and flavor you'll find. This one is everyone's favorite! God Bud has been grown by others and even won the 2004 Cannabis Cup in Amsterdam.

Often imitated, never duplicated. My God Bud genetics are the original.

Jordan of the Island's compact bracketing God Bud's biblical marijuana reputation is beyond praiseworthy for its taste yield and medicinal properties. God Bud is an idyllic deity for first timers compassionate commercial outfitters and enthusiasts who insist on cream. Purple pot colas drip with crystal. Making God Bud's dense purple (ish) bud leaves sparkle with trichromes. God Bud is a hefty hash maker Experienced God Bud marijuana growers will drop the temperature in the final week producing more resin production and plenty of purple hues. First timer indoor marijuana growers will love how male God Bud is incredible slow. Males appear much later in the flowering stage. Making them easy to recognize and pull. God Bud rewards novices who pay attention to her with slight adjustments. Creating ample yields of sweet incredible weed.

Flowering Time: Indoor 7 - 8 weeks
Approx Yield: 90 - 120 grams per plant
1 Benutzerinformationen über diese Sorte
Gesamteindruck: ein durchaus guter Strain
1 Indoor-Review(s):
Gesamteindruck: überdurchschnittlich gut und durchaus empfehlenswert
Ernte-Menge: mittelmäßig
Blütezeit Indoor: 70 - 70 Tage (~70 Tage)
Stretch nach Einleitung der Blüte: ~50 Prozent
Einleitung der Blüte im Schnitt bei 40 cm. - Endhöhe im Schnitt bei 60 cm.
Benutzerkommentare über diese Sorte:
Bluemystic Slowish indica veg.(3 mon. not topped) Keeper had branches before flip, others were more columnar w/stubby side branches.Pink stigmas, early white gummy like trics, fan leaves turn purple. Finished flowers come out of cure w/green and purple hues and covered in trics. Yummy.
pyro65 Not a great yield but it wasn't all that carefully grown...the smoke is well worth the grow.

NOTE later grows where i paid attention to growing conditions turned out much more successful,

Decent yield, strong indica effect... 3 of 10 were male.
God Bud ist im Moment nicht in unserem Shop erhältlich!
Bitte versuche es etwas später - vielleicht gibt es die Sorte bald wieder bei MyCannapot!