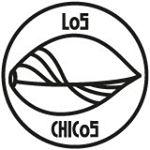 Los Chicos: Wet Haze
Here you can find a strain description about Wet Haze and also some user-based reviews and infos directly from the SeedFinder (if available). You can also find the offers and auctions here if Wet Haze cannabis seeds are on stock at MyCannapot right now.
Type: mostly sativa
Flowering time: ~ 70 days

SeedFinder Info about the strain Wet Haze from Los Chicos:
Flowering time: Phenos leaning to the father stay on the 65 days, the ones that have more
Panama Haze influence can take up to 75 (under optimum condition);

Morphology: Plants are big, with a lot a vigor, fan leaves are big and thick, smaller ones thin, buds
are big and chunky, the longer flowering ones tend to be more compact, but still dense;

Flavors: Panama Haze dominant, of course in larger population other flavors can be found;

Effects: Very balanced effect, uplifting but very clear, after a while leaves you with a relaxing
feeling;

Taste: You can taste the Haze, and a hint of lemon, the smoke have much more body then the smoke of the mother, some plant remind me of SSH, kind of metallic.

(These seeds are F1 from an open pollination with 3 males, so you can find a lot of variation)
Buy Wet Haze now at MyCannapot!
Actual offers:
5 reg. Seeds

only 21.55 $

10 reg. Seeds

only 35.91 $
Running auctions:
5 reg. Seeds

ab 14.36 $

Time left: = 3 d