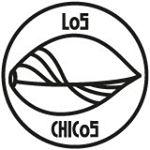 Los Chicos: ZMAC
Here you can find a strain description about ZMAC and also some user-based reviews and infos directly from the SeedFinder (if available). You can also find the offers and auctions here if ZMAC cannabis seeds are on stock at MyCannapot right now.
Type: mostly indica
Flowering time: ~ 60 days

SeedFinder Info about the strain ZMAC from Los Chicos:
ZMAC: ZANZARA 24 X MAC (MIRACOLE ALIEN COOKIES) Morphology: Plants brings the best from both parents, and are very vigorous. Stalks and branches are big in size and strong to hold a lot of weight. Leaves are large and thick, and very intense green. Buds are a perfect mix of both parents, crazy large colas covered with big trichomes, coming from the MAC, that are smelling of fruit, mostly orange deriving from ZANZARA 24. Smell: During vegetative stage, and pre-flowering, plants smell of fruits, mostly orange, then it changes to a more intense, kind of chemical perfume during flowering, and again it goes back to fruity in the last week before harvest. Flavor: Smoke is dense, and fruity. At every puff will full the mouth with orange taste, that is going to stay for quite a while. Effect: Again here, it brings the best from both parents, an uplifting start, from ZANZARA 24, and then a very relaxing finish coming from the MAC. Yield: Overall a great producer, in any style of growing. Cultivation: ZMAC, can be grown in a SOG, by putting more plants and leaving just a few nodes before switching lights, and so saving some times on veg. Can be grown also in a SCROG system, by topping the plants and adding a little vegetative grow. Plants grow amazing in OUTDOOR also. Due to the size of colas, be careful with watering during last weeks. Most of the phenotypes do not stretch a lot, so it's better to cover all the flowering space before turning lights to 12/12. Flowering time: Harvest can be done in 60/65 days indoor. Outdoor around mid/end September (norther hemisphere).
Buy ZMAC now at MyCannapot!
Actual offers:
3 fem. Seeds

only 35.91 $

5 fem. Seeds

only 59.85 $
Running auctions:
5 fem. Seeds

ab 47.88 $

3 fem. Seeds

ab 23.94 $