MadCat's Backyard Stash: Medi Gomi
Aqui encuentras una descripcion de la variedad Medi Gomi y ademas evaluaciones de usuarios que han publicado sus opiniones sobre esta variedad de cannabis en el SeedFinder. Aqui puedes tambien encontrar ofertas y subastas si Medi Gomi esta en el almacen de MyCannapot.
Informaciones sobre la variedad:
*Medi Gomi* ( Med Gom 1 x Medi Blue and Blond ) Semi-Auto - Finish 90 days or less from seed. Diesel, Citrus, Hash like taste. Strong CBD+ Strain with Mild Euphoria and a serious calming effect. Medical Patient's Use For: Fibromyalgia, Asthma, Inflammation, PTSD Grow: Outdoor-Indoor Growing Difficulty: Easy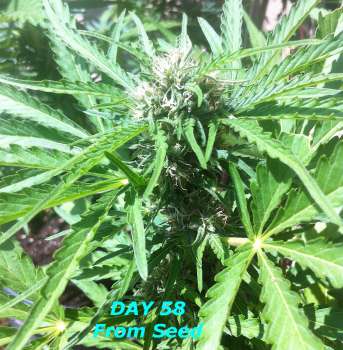 Genetica:

mostly indica

Tiempo de floracion:

~ 70 Dias
Medi Gomi actualmente no esta disponible en nuestra tienda!
Intentalo otra vez mas tarde - quizas la variedad estara disponible muy pronto en MyCannapot!