Mudro Seeds: Diesel Ryder
Hier findest du eine Sortenbeschreibung über Diesel Ryder und auch Bewertungen von Benutzern die im SeedFinder ihre Meinung zu dieser Cannabissorte abgegeben haben. Hier kannst du auch Angebote und Auktionen finden sofern Diesel Ryder bei MyCannapot auf Lager ist.
Art: ruderalis/indica/sativa
Blütedauer: ~ 67 Tage
von der Keimung bis zur Ernte - Autoflowering Sorten!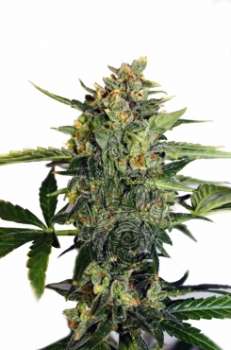 Sorteninformationen vom SeedFinder über Diesel Ryder von Mudro Seeds:
Where the straight line is replaced by a steep turn with the screeching of smoking tires ... Where the touch of the car on the track is barely enough to avoid a coup and stay in the race for new sensations, and on the pit stop it takes only a couple of moments ... Behind the roar of engines, whistling turbines and howling stands, under the flapping of checkered flags, the spirit of Diesel Ryder fem.

This is the muse of the rider. This is his inspiration. Diesel Ryder fem - always present where the speed and skill of management. This is an extreme view of one of the most expensive forms of entertainment.

Meet the rider muse Diesel Ryder fem - an exclusive autoflowering feminized hybrid with the genetics of cult Somas's Diesel X Lowryder # 2, he absorbed only the best ideas and ideas of his fellow AUTO NICE DIESEL FEM but with a slight difference:

If Nice Diesel - from the world of real physical objects, a tyagovye turbo-diesel, then the new author's Diesel Ryder fem - a delicate matter. If you want this spirit of the race, the mood is Formula 1, the heart of the competition, the fragrance of glory and the triumph of victory with the flavor of champagne.

The life time of Diesel Ryder takes 10 weeks and in the final of the race it shows quite a decent crop and a high rate of TNS, which can provide the first places in different competitions among fellow F2 class members. And this is not surprising, because Ryder - the spirit of race and leadership, the smell of victory, the fragrance of fame and high leadership.

Everyone who is familiar with the F1 race class is simply obliged to experience the Diesel Ryder fem and wants to open the curtain of new sensations and sweet taste of the victories of the F2 competitions.

Type: Sativa / Indica hybrid
Application: Indoor / Outdoor
Genetics: Somas's Diesel X Lowryder # 2
Height: medium to high
THC: high
From seed to harvest: 9-10 weeks
Productivity: 50-70 gr / plant
Diesel Ryder ist im Moment nicht in unserem Shop erhältlich!
Bitte versuche es etwas später - vielleicht gibt es die Sorte bald wieder bei MyCannapot!