Mudro Seeds: Hawaii
Hier findest du eine Sortenbeschreibung über Hawaii und auch Bewertungen von Benutzern die im SeedFinder ihre Meinung zu dieser Cannabissorte abgegeben haben. Hier kannst du auch Angebote und Auktionen finden sofern Hawaii bei MyCannapot auf Lager ist.
Art: sativa
Blütedauer: ~ 85 Tage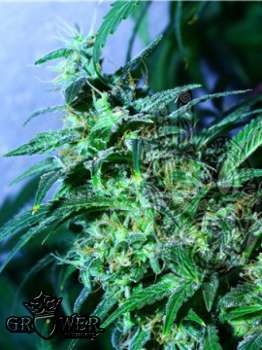 Sorteninformationen vom SeedFinder über Hawaii von Mudro Seeds:
Hawaii ... Listen to the sound, and you will hear the soothing roar of the ocean surf. Or thunder violently erupting volcano!

This variety is a native of the same island, so be prepared to meet the special temperament of "native". It seems wild at first glance, in fact, Hawaii is very friendly. It is in its own beautiful and unusual.
This strain is Sativa with different slenderness and height. An exceptionally undemanding and ideal for cultivation. Its flavor will appeal to all who appreciate the color and originality - all this you will find in grade Hawaii.
In the second half of autumn you can harvest and reveal the secrets of a new acquaintance, but in moderate amounts - 350 gr.m2. This variety will appreciate the original colors and the stunning Hawaiian friendliness.
Those who are already familiar with Hawaii, remember the only Aboriginal friendly with a smile. They received their portion of local color and beads to boot. What awaits you? This can only tell myself Hawaii.
Hawaii ist im Moment nicht in unserem Shop erhältlich!
Bitte versuche es etwas später - vielleicht gibt es die Sorte bald wieder bei MyCannapot!