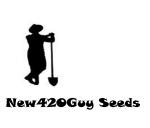 New420Guy Seeds: Glue Cookies
Hier findest du eine Sortenbeschreibung über Glue Cookies und auch Bewertungen von Benutzern die im SeedFinder ihre Meinung zu dieser Cannabissorte abgegeben haben. Hier kannst du auch Angebote und Auktionen finden sofern Glue Cookies bei MyCannapot auf Lager ist.
Art: indica/sativa
Blütedauer: ~ 63 Tage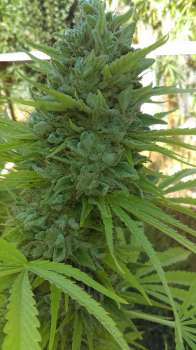 mehr Bilder
Sorteninformationen vom SeedFinder über Glue Cookies von New420Guy Seeds:

In our quest for high powered indica dominant hybrids for 2017, we came up with Glue Cookies, a new high THC strain we created using a GG #4 female from my friend Bryan and a Girl Scout Cookies male. This is a new F1, so there will be a few phenotypes. We expect very high THC levels above 30%. She is a big yielder, as well as being very potent. The smell is the typical glue aroma that you smell through the bag. Big, very dense and very frosty nugs makes this a definite keeper strain!

Glue Cookies is great for pain relief, insomnia, gastrointestinal issues, AIDS, stress, and ADD. Also good for PTSD. Flowering time: 60-65 days.
Kaufe Glue Cookies bei MyCannapot!
Aktuelle Angebote:
3 reg. Seeds

nur 10.99 $

10 reg. Seeds

nur 37.02 $