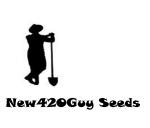 New420Guy Seeds: La Berry Fruta
Hier findest du eine Sortenbeschreibung über La Berry Fruta und auch Bewertungen von Benutzern die im SeedFinder ihre Meinung zu dieser Cannabissorte abgegeben haben. Hier kannst du auch Angebote und Auktionen finden sofern La Berry Fruta bei MyCannapot auf Lager ist.
Art: ruderalis/indica/sativa
Blütedauer: ~ 80 Tage
von der Keimung bis zur Ernte - Autoflowering Sorten!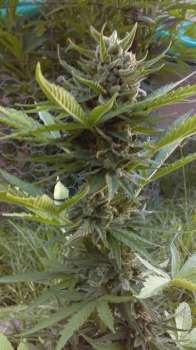 mehr Bilder
Sorteninformationen vom SeedFinder über La Berry Fruta von New420Guy Seeds:
La Berry Fruta is a fast auto indica dominant hybrid strain with an outstanding smell and equally outstanding taste. We crossed our La Fruta x Lowryder 2 with the popular Berry Ryder for a very fruity and fast auto. This is an autoflowering cannabis strain that is ready to harvest in 6 to 9 weeks from seed. This strain grows well in Greenhouse, Indoors, Outdoors conditions. La Fruta x LowRyder 2 has a High (15-20%) THC content and a low CBD content of the strain is Low (0-1%). It is excellent meds for pain, stress, insomnia or nausea. Also good for PTSD, ADD and ADHD. Flowering period is about 65 days from seedling.
Kaufe La Berry Fruta bei MyCannapot!
Aktuelle Angebote:
Im Moment gibt es keine Angebote im Shop aber besucht die unten angeführten Auktionen!