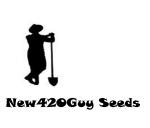 New420Guy Seeds: Midnight Cheese
Hier findest du eine Sortenbeschreibung über Midnight Cheese und auch Bewertungen von Benutzern die im SeedFinder ihre Meinung zu dieser Cannabissorte abgegeben haben. Hier kannst du auch Angebote und Auktionen finden sofern Midnight Cheese bei MyCannapot auf Lager ist.
Art: mostly indica
Blütedauer: ~ 60 Tage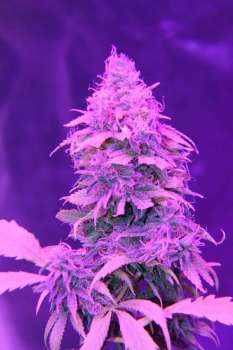 mehr Bilder
Sorteninformationen vom SeedFinder über Midnight Cheese von New420Guy Seeds:
Midnight Cheese (Deep Purple x Blue Cheese) a stable F2, is an indica dominant hybrid strain (80% indica \/ 20% sativa) created from a mesh of four celebrity strains, Purple Erkle, Querkle, Blueberry and UK Cheese. This dank bud is a delicious new purple cross with a crazy smell. We see three distinct phenotypes, with the first being very similar to Deep Purple. Fat indica leaves and short fat buds, Pheno 1 grows fast and finishes quickest. Pheno 2 grows more like Blue Cheese (Pheno 1) which is also a shorter but bushier plant. Her leaves are big and so are the buds. Pheno 3 grows a little like a combo of Pheno 1 and Pheno 2 but taller, not as bushy and finishes last.

With a strong indica dominance, the high is head strong and the effects are long lasting. Midnight Cheese is preferred for patients suffering from muscle spasms, chronic pain, inflammation, chronic fatigue, PTSD and alike. Flowering period is 8 to 9 weeks.
Kaufe Midnight Cheese bei MyCannapot!
Aktuelle Auktionen:
Aktuell gibt es keine laufende Auktion von Midnight Cheese .