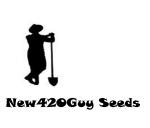 New420Guy Seeds: Pennywise
Aqui encuentras una descripcion de la variedad Pennywise y ademas evaluaciones de usuarios que han publicado sus opiniones sobre esta variedad de cannabis en el SeedFinder. Aqui puedes tambien encontrar ofertas y subastas si Pennywise esta en el almacen de MyCannapot.
Especie: mostly indica
Floracion: ~ 64 dias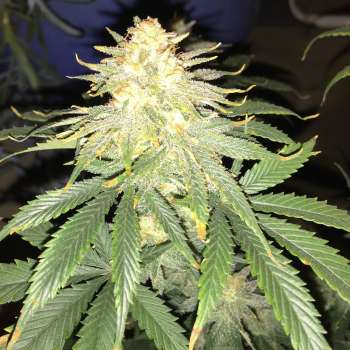 mas imagenes
Informaciones sobre la variedad Pennywise de New420Guy Seeds en el SeedFinder:
Pennywise F2's parents tested 1:1 so aproximately 25% of these seeds will be high CBD, 50% will be 1:1 and 25% will be high THC. Pennywise F1 has been tested out as high as 12% CBD with 12% THC, giving the F2's a chance of producing some very high CBD % with low THC plants. Pennywise is an excellent high-CBD strain bred by the legendary TGA Subcool Seeds made by crossing Harlequin with Jack the Ripper. Pennywise does well indoors or outdoors and is highly resistant to powdery mildew. This strain does not get too tall, and has a medium yield. Sweet, spicy, pepper, woody, herbal, coffee fragrance, with sweet, spicy, herbal, bubblegum, coffee, lemony flavor.

Flowering period is 60 to 67 days.
Compra Pennywise en MyCannapot!
Ofertas actuales:
3 reg. Seeds

solo 264.87 Kč
Subastas actuales:
3 reg. Seeds

a partir de 225.95 Kč

Final de la subasta: = 7 d