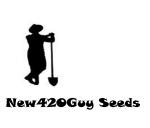 New420Guy Seeds: Pibeurt
Here you can find a strain description about Pibeurt and also some user-based reviews and infos directly from the SeedFinder (if available). You can also find the offers and auctions here if Pibeurt cannabis seeds are on stock at MyCannapot right now.
Type: mostly sativa
Flowering time: ~ 60 days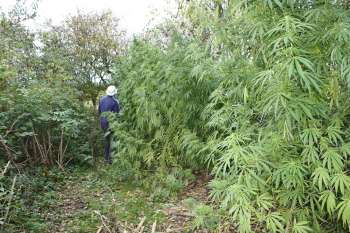 more pictures
SeedFinder Info about the strain Pibeurt from New420Guy Seeds:
Pibeurt (Pipeweed) is a super potent medical cannabis landrace strain that has been grown and improved in famous Danish Thy Lejren for several decades. It is a sativa dominated strain, so you'll feel a cerebral high. Having a sativa flowering this early is rather unusual and it has taken decades of selective breeding to make this strain both very potent and early flowering. – Very resistant to mold. – Great medical properties.
1 user reviews about this strain
General Impression: not really recommendable
Strength / Lasting Effect: affects very light and short
The weed effect
Head Body
The aroma / smell of this variety recalls onto / is
Microbiological Earth Musky Wood
The taste / flavour of this variety recalls onto / is
Microbiological Earth Wood
1 Indoor-Review(s):
General Impression: not really recommendable
Yield / Quantity: not very good
Flowering Time Indoor: 45 - 55 days (~50 days)
Stretch after the initiation of flowering: ~700 Percent
Initiation of flowering onto around 5 cm. - Final Height onto around 40 cm.
User-Comments about this strain:
DankTank If you live in a cold wet shit climate, then give Pibeurt a go. She's a very fast growing and flowering sativa. That part is fun. She's vigorous. Flowers come fast. Never try to reveg this plant. She hates it. Flowers are larfy and spindly. Very sativa structure. Light, up high. Not super strong. Kind of a disappointment. I've grown it twice indoor and it sucked. Seems to be meant for outdoor.
Buy Pibeurt now at MyCannapot!
Actual offers:
3 reg. Seeds

only 10.01 $
Running auctions:
3 reg. Seeds

ab 11.59 $

Time left: = 7 d