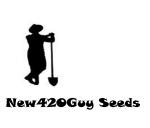 New420Guy Seeds: Super Sour CBD
Here you can find a strain description about Super Sour CBD and also some user-based reviews and infos directly from the SeedFinder (if available). You can also find the offers and auctions here if Super Sour CBD cannabis seeds are on stock at MyCannapot right now.
Type: mostly sativa
Flowering time: ~ 77 days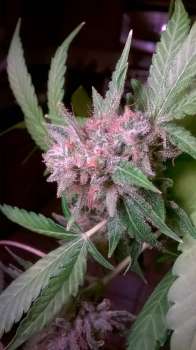 SeedFinder Info about the strain Super Sour CBD from New420Guy Seeds:
Super Sour CBD is a Sativa dominant hybrid F5 I created to help with my daily ailments. I found a really good pheno from Sour Brasi (Luca Brasi x Sour Diesel) and crossed that with an OLD cut of Sour D that my good friend has had since 2004-5. After melding a trichy Sour Brasi male to a cut of the Sour D, I pheno hunted for a high CBD, super sour plant. Out of 60 I narrowed it down to the plant that was then crossed with CBD Grenades (from Wneks Genetics 9% cbd/thc) Male, that had super quick growth, fat stacking, and was VERY quick at flowering. I needed that due to the F1s ranging from 11-14 weeks. The Super Sour phenos ALL ran 13-14 weeks to get into amber trichs. I chose the most resinous out of those and bred that with the CBD Grenades Male. Most take between 10-12 weeks an have a high cbd and thc content. Always makes me hungry! Most keepers tested from 12-16% CBD and slightly less in the THC range. It's usually around 10%. Its fast to veg, stretches 2-4x in flower, can be a heavy feeder but is also sensitive to overuse of nutes. Does well in soil and hydro. Good cold resistance/wetness/molds, Resilient to most bugs. Responds well to multi tops. It's good for appetite stimulation, pain, PTSD, mood enhancer and also helps with sleep if overdone. Flowering time: 10-12 weeks. – Robert "Rab" Stuberg
Buy Super Sour CBD now at MyCannapot!
Actual offers:
3 reg. Seeds

only 11.42 $
Running auctions:
3 reg. Seeds

ab 11.87 $

Time left: = 7 d