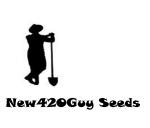 New420Guy Seeds: Tahoe OG
Hier findest du eine Sortenbeschreibung über Tahoe OG und auch Bewertungen von Benutzern die im SeedFinder ihre Meinung zu dieser Cannabissorte abgegeben haben. Hier kannst du auch Angebote und Auktionen finden sofern Tahoe OG bei MyCannapot auf Lager ist.
Art: mostly indica
Blütedauer: ~ 63 Tage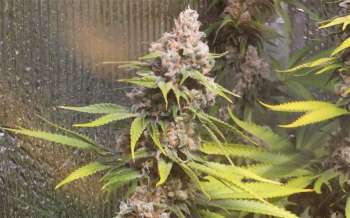 mehr Bilder
Sorteninformationen vom SeedFinder über Tahoe OG von New420Guy Seeds:
Tahoe OG (OG Kush x SFV OG) is a mostly indica hybrid (60% indica, 40% sativa) that was originally created by the Ganja Guru who lived in the Lake Tahoe area at the time of the strain's inception. It's hard to nail down an exact date, but they say circa 1990s. There are other phenotypes that are slightly sativa dominant. Being crossed with OG Kush, it is likely to impress with its heavy hitting body buzz and euphoric mental high, its distinctively dank and skunky aroma, and its copious trichrome production. But Tahoe OG has earned itself additional prestige for its good breeding and remarkably consistent excellence. Reputed to be a perfected version of the "godfather of all strains" OG Kush, Tahoe OG does not disappoint.

Ranked #1 in High Times in the 70's, this legendary indica hybrid is great for pain relief, insomnia, gastrointestinal issues, AIDS, stress, and ADD. Also good for PTSD. Flowering time: 60-65 days.
Kaufe Tahoe OG bei MyCannapot!
Aktuelle Angebote:
3 reg. Seeds

nur 10.16 $

10 reg. Seeds

nur 34.98 $