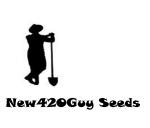 New420Guy Seeds: Widow Shocker
Hier findest du eine Sortenbeschreibung über Widow Shocker und auch Bewertungen von Benutzern die im SeedFinder ihre Meinung zu dieser Cannabissorte abgegeben haben. Hier kannst du auch Angebote und Auktionen finden sofern Widow Shocker bei MyCannapot auf Lager ist.
Art: mostly indica
Blütedauer: ~ 73 Tage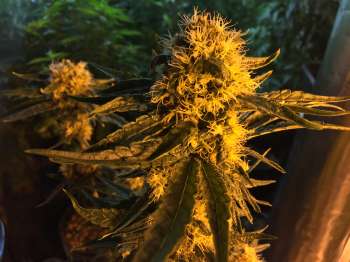 Sorteninformationen vom SeedFinder über Widow Shocker von New420Guy Seeds:


Widow Shocker (Shock Trauma x Black Widow) is an indica dominant F1 hybrid with a (Currently untested) cbd/thc ratio; a medicinal strain with a high level of thc and cbd Crossed with and "Heirloom Strain" Black Widow created by New420Guy Seeds breeder Scott Sedita.

Widow Shocker has a very large bud structure and unless manicured and cropped early will stretch way out. This strain is perfect for Scrog Growers, and delivers great big fat hairy buds.

Initial draw is a bit skunky, with a flowery aromatic taste from its Shock Trauma mother. Pungent and smooth with a fuel-like flavor, be ready to be medicated by its very strong sedative effect, which it must inherit from its Black Widow father. The high CBD provides the pain relief, while an even higher dose of THC does the trick. Powerful head buzz takes away all anxiety along with possibly short term memory. Pleasure waves surge through the body, making this another fantastic relaxation and sleep aid. Good medication for chronic pain, stress, PTSD and depression. Also helps with suffering from fibromyalgia and PMS.

Flowering period is about 65-80 days. (Depending on environment)

Kaufe Widow Shocker bei MyCannapot!
Aktuelle Auktionen:
Aktuell gibt es keine laufende Auktion von Widow Shocker .