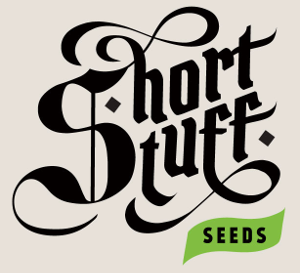 Short Stuff Seedbank: Tha Shiznit
Here you can find a strain description about Tha Shiznit and also some user-based reviews and infos directly from the SeedFinder (if available). You can also find the offers and auctions here if Tha Shiznit cannabis seeds are on stock at MyCannapot right now.
Type: ruderalis/indica/sativa
Flowering time: ~ 60 days
from seed to harvest - Autoflowering Strain!

SeedFinder Info about the strain Tha Shiznit from Short Stuff Seedbank:
Tha Shiznit is an Auto strain of the highest possible quality. The Urban Dictionary describes the phrase, 'Tha Shiznit' as 'The greatest, the best ever, simply the shit…' and this autoflowering strain matches up to that description.

Tha Shiznit may be the world record holder for a a yield from an autoflower strain having produced 520g (18.5oz) from 1 plant grown by an independent grower called GreyBear on the autoflower network. You can read the full grow journal here: https://www.autoflower.net/forums/f154/tha-shiznit-36454.html

Tha Shiznit is a complex hybrid of Amnesia kush, Diesel, Master Kush and Jack Herer so you have some serious genetic quality in the mix.

Tha Shiznit produces medium to large, plants which can easily surpass 1m indoor. She has larger internodal spacing with chunky buds forming at each internode. She will generally have a thick central stem and a dominant main cola, large fan leaves and thick clustered buds. This plant is extremely resinous as you would expect for a strain with so much Kush heritage and in a percentage of plants you can expect to see some pink and purple coloration.

Tha Shiznit gives off a classic old school skunky flavour/fruity and some phenotypes express a unique strawberry smell. When smoked you get an intensely strong flavour on the inhale with the fruity aromas coming through on the exhale.

This strain was tested at Spannabis 2014 and recorded THC levels of 20.6% which for an autoflower strain is quite incredible. These high levels of THC mean Tha Shiznit is one of our most potent straisn and produces a powerful cerebral high that keeps you chatty and motivated.

Tha Shiznit is a very straightforward strain which can handle plenty of nutrients and requires little attention. If grown with some care she can easily produce 60g+ per plant.

Read the independent grow and smoke report here: Grey Bears World record 'Tha Shiznit' grow report

Tha Shiznit is part of our Boutique Line of cutting edge Autoflowering cannabis genetics. The Boutique Line contains the most up to date autoflowering genetics which are pushing the boundaries of what can be done with autos. All the strains in the Boutique Line are big, tall, heavy -yielders and have been produced' in-house' by Shortstuff's master breeders.
Tha Shiznit is not available at our shop at the moment!
Please try again later, maybe it is restocked again soon!