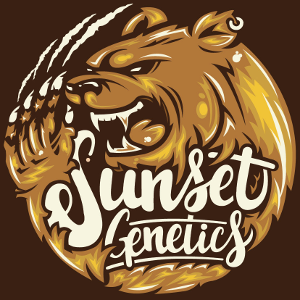 Sunset Genetics: Lex Luthor
Here you can find a strain description about Lex Luthor and also some user-based reviews and infos directly from the SeedFinder (if available). You can also find the offers and auctions here if Lex Luthor cannabis seeds are on stock at MyCannapot right now.
Type: mostly indica
Flowering time: ~ 57 days

SeedFinder Info about the strain Lex Luthor from Sunset Genetics:
Es un cruce entre dos selecciones de OG Kush, la Superman OG y la Atomic OG, famosas en california por su productividad y por sus increíbles características de Indica.

Se desarrolla muy ramificada, con ramas flexibles pero fuertes y con un porte arbustivo denso y bastante compacto, lo que la hace compatible con cultivos SCROG.

En cuanto a su floración, se alarga solo 57 días, cosechándose a finales de marzo en cultivos de exterior, produciendo gran cantidad de cogollos densos y duros en la punta de todas sus ramas y en los nudos de la punta central, en forma de pomo de flores.

Dichos cogollos producen una enorme cantidad de resina densa y brillante, siendo una genética ideal para hacer extracciones de resina de tipo Rosin o BHO.

Su aroma es complejo, mezclando tonos terrosos, cítricos y herbales con matices dulces y de fuel, sobre un fondo picante y ligeramente rancio que le da cuerpo.

Por otro lado, el efecto que produce al fumarla es extremadamente contundente pero equilibrado, siendo eufórico y alegre a nivel cerebral, pero muy físico y relajante a nivel corporal, dejándote completamente KO si se fuma en gran cantidad.

Es una variedad perfecta para desconectar y relajarse, eliminando el estrés y los dolores físicos.

Características de la marihuana Lex Luthor de Sunset Genetics:
Marihuana Feminizada
Dominancia Indica
Genética: Superman OG x Atomic OG
Floración interior: 55 días
Floración exterior: finales de marzo
Producción: Alta
THC: Alto
Lex Luthor is not available at our shop at the moment!
Please try again later, maybe it is restocked again soon!